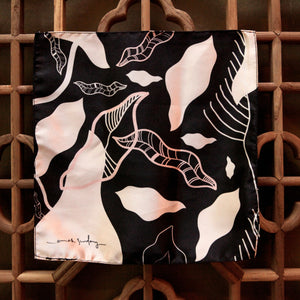 Handkerchief - Dedaun Pride - Pink Midnight
With a lovely disarray of pastel leaves on a darkened twilight background, Pink Midnight from our Dedaun Pride Collection, exudes a quiet charm with distinct prominence.
Perk up your style with a delicate leaf motif from our Dedaun Pride Handkerchief.
Perfect to express poise and refinement.
Dimension: 25cm x 25cm
Material: Satin Silk