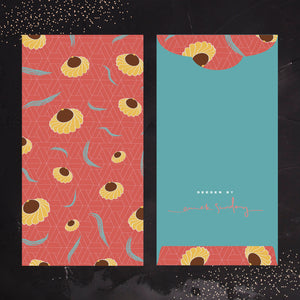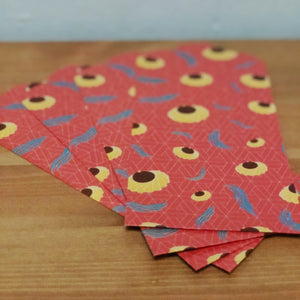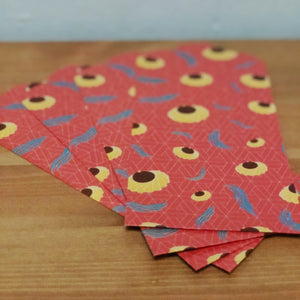 Money Envelope - Kueh Pineapple Tart
ITEM SOLD OUT
Pineapple tart or known as kuih tat is a traditional Malay kuih. The pastry is soft when eaten and the pineapple is slowly cooked mixed with spices.
Size: 15.5 x 8cm (DL Size) 
Paper Thickness: 128 gsm
*PLEASE ADD A NOTE IF YOU WISH TO MIX AND MATCH AFTER CHECKOUT.