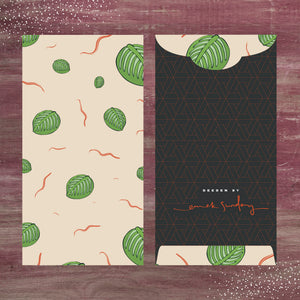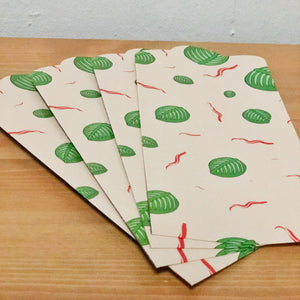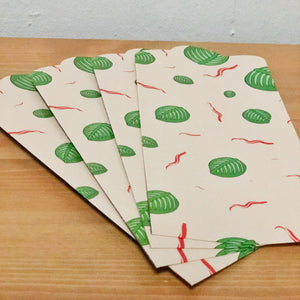 Money Envelope - Peanut Biscuit
Peanut Biscuit or known as Makmur is a traditional Malay kuih. It is made from butter, ghee and flour, with finely chopped peanuts filling top with sugar icing.
Size: 15.5 x 8cm (DL Size) 
Paper Thickness: 128 gsm
*Please add a note if you wish to mix and match after checkout.